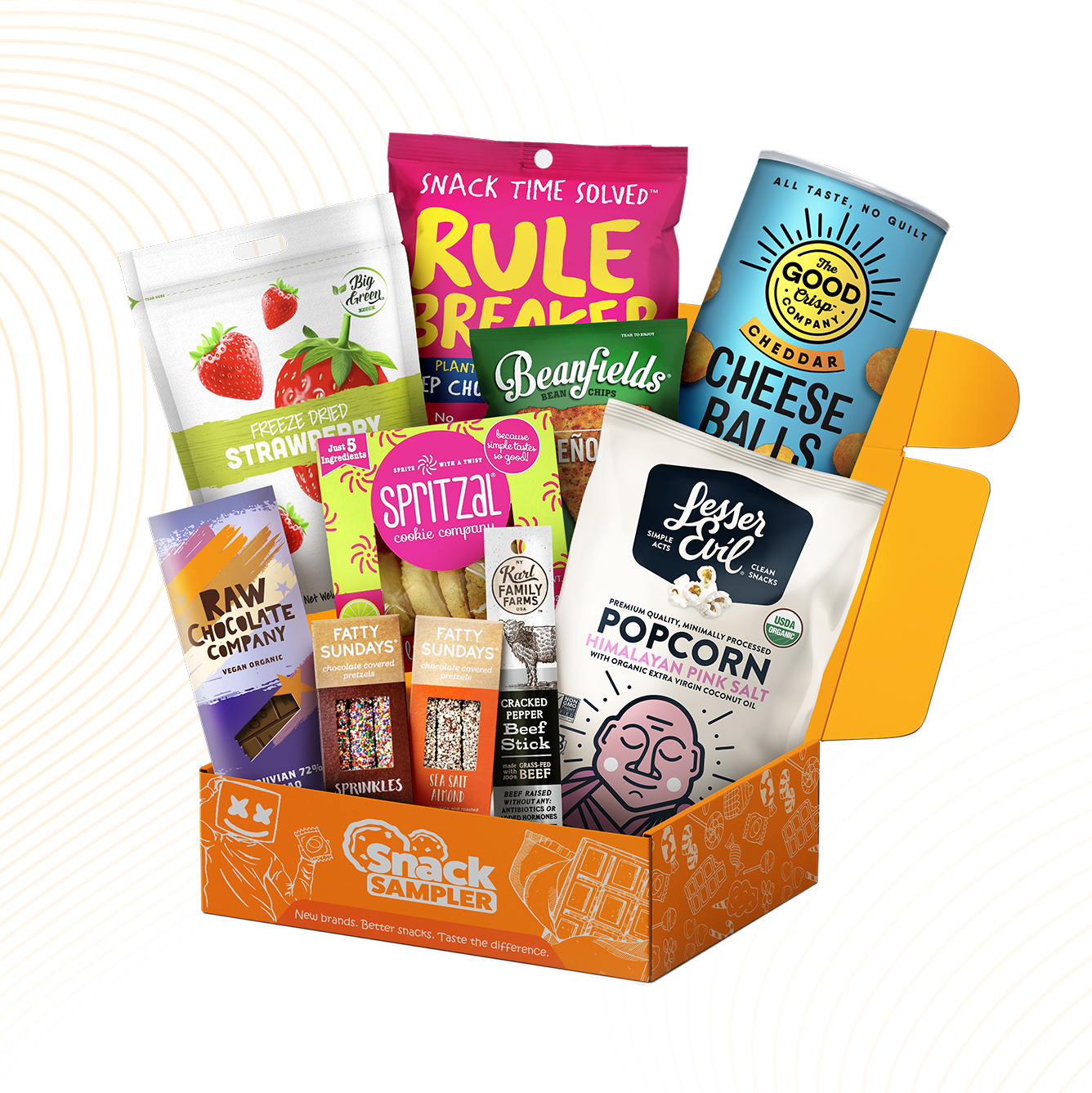 Snack Sampler Monthly Box
Helping Small Businesses

Our entire mission here at SnackSampler.com is to help small businesses thrive by helping them get to YOU, while providing you a wonderful ongoing selection of sweet and savory snacks delivered right to your door!

Orders Processed on 15th of Every Month

We process all active orders on the 15th of every month. If you sign up after then, you will be rolled into the next month's cycle. After tallying all orders of a given month on the 15th, we pack and process everything and have it all shipped out no later than the 21st!

6-Month "Unique" Guarantee

We guarantee that your first six boxes with us will be completely unique with different brands and new flavors. After six months you may start to see a previous snack pop up again.